Our Mission
We are here to provide gamers with the most competitions and the best competitive experience
PlayVS was founded on the belief that access to esports - team-based competitive video gaming- should be made available to everyone at every skill level.
In 2018, PlayVS along with the NFHS Network and State Associations made esports an official sport where students could now earn varsity letters, like any other sport. We provide the infrastructure that sets the standard for amateur esports with the most popular titles, tracked stats, coach tools, and on-demand support specialists. Simply put, we make esports easy.
We have 100+ passionate employees who share in the mission to make a difference with our community of high schools by providing them with the opportunities to pursue leadership roles, community building, character development, and the ability to pursue esports in college and beyond.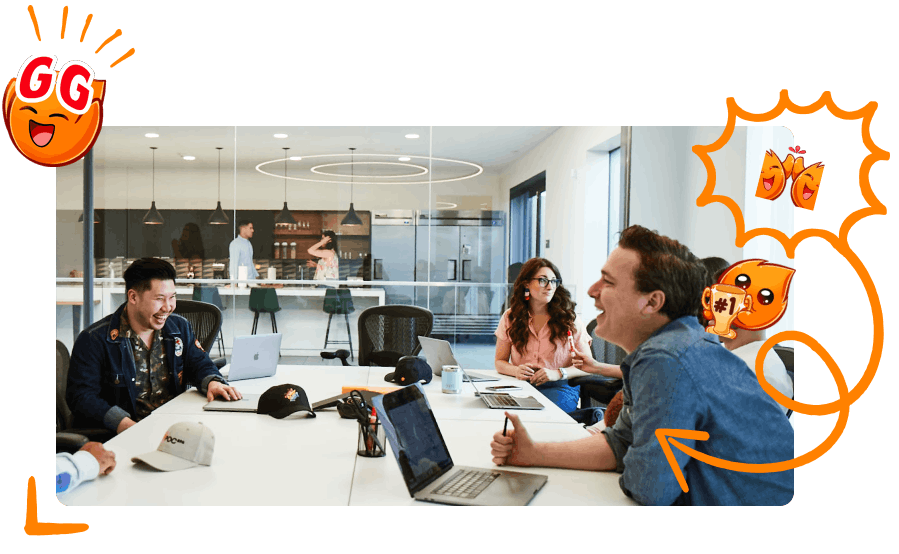 Player Experience First
Players are the backbone of our company and we aim to deliver the best competitive experience for them.
Teamwork
Greatness is never achieved alone. When PlayVS wins, we all win.
All In
Commitment is not a percentage - it's binary. You're either in or out. We're all in.
Achieve the Impossible
If it can be imagined, it can become reality. We look beyond impossibilities to achieve our vision.
"I love working for PlayVS because of the opportunities we are able to provide students through video games. We are working hard to build a sustainable, structured, community-driven esports ecosystem for the next generation!
Jacob Hernandez
Account Executive

"PlayVS is an innovative company with the heart to perform at its best. I've loved working here as it's given me the room to grow as a leader and the support to leverage my talents in and out of the workplace."
Cydni Bonds
Senior Executive Assistant

"Through PlayVS, I have been able to blend my love for gaming with my aspiration to assist young people in honing their abilities and accomplishing their objectives. My work is a tribute to my younger self who didn't have the chance to partake in sanctioned scholastic esports competitions."
Elena Searcy
Director of Product Design